Hluhluwe-Imfolozi1 Park is the oldest proclaimed national park in Africa, and is widely regarded as one of the best. Although it is much smaller than Kruger, covering only 960 square kilometers, and, strangely, a public road runs through it, 2 the park is allegedly a great spot to sight animals – it is also much less crowded than Kruger, and set in an arguably more beautiful setting, which covers large hills and river valleys. Everything we had read about the place sounded awesome, and we couldn't wait to visit.
We arrived from Swaziland late on Sunday afternoon, only to learn at the entrance gate that there were no accommodation vacancies at Hilltop Camp in the park. Having naively hoped to simply turn up and be able to stay in the park, we hadn't arranged alternate accommodation (a fact which, once revealed to the park staff at the entrance gate, elicited a few raised eyebrows), and so we decided to cut our losses and return to the park first thing in the morning.
We backtracked into Hluhluwe village and found a room at the Bushbaby Lodge & Camping. True to its name, bushbabies2 lived in the trees surrounding the lodge, and the owner of the lodge sets out a plate of bananas for the bushbabies each night.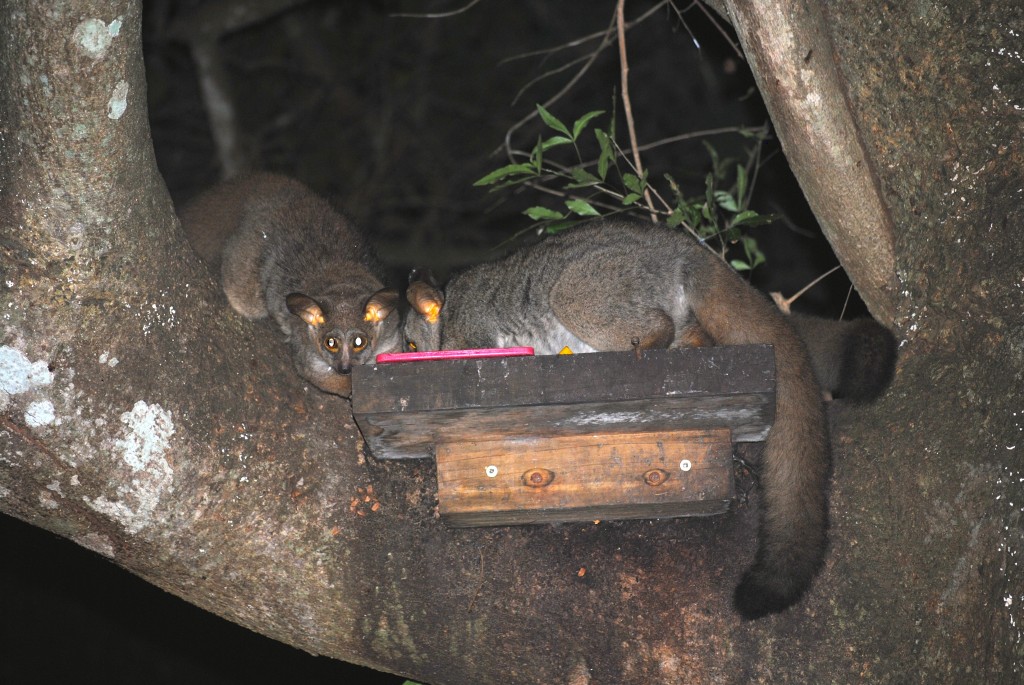 Continue reading Tracking the Elusive Animals at Hluhluwe-Imfolozi Park →