After we finished with the Garden Route, we continued our tour of the Western Cape by first swinging inland through the Klein Karoo desert and then heading back to the coast.
Oudtshoorn
Oudtshoorn, while not physically on the Garden Route, has the spirit of a Garden Route town. There are plenty of organized adventures available, the two most popular being a visit to an ostrich farm or the Cango Caves.
On our way into Oudtshoorn, we stopped at the Highgate Ostrich Show Farm. We signed up for a tour, which I cynically thought would be 10% seeing the ostriches and 90% hard sell of their ostrich products. As it turned out, the tour was amazing. It might have looped through the workshops to show off their products and ended in the gift shop, but our tour guide was a wealth of information about ostriches. The highlights of the tour were obviously when we got to interact with the ostriches. We held two-week-old ostriches, which were almost as large as full-grown chickens and covered in spiky not-quite-feathers that almost looked like soft porcupine quills.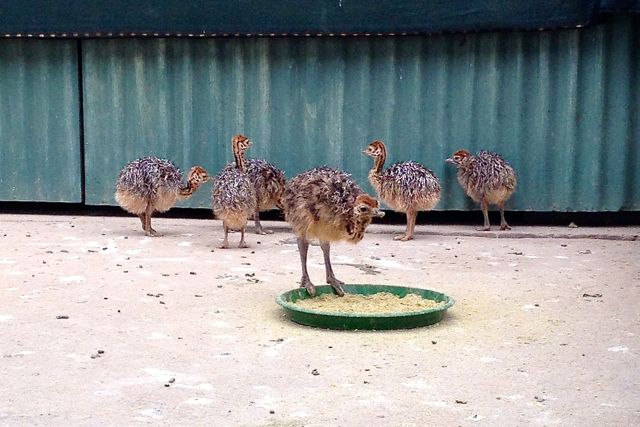 Continue reading Ostriches, Berry Farms, & Penguins: Oudtshoorn to Betty's Bay →