On the third day of our camping trip, we arrived at one of the highlights of Namibia: the Fish River Canyon. The Fish River Canyon, which is 160km long and up to 27km wide with a depth of 550m, is the second-largest canyon in the world (after the Grand Canyon).
The Fish River Canyon is one of things that I was most excited to see in Namibia, and it didn't disappoint. The gaping mouth of the canyon, with its striations and jagged edges, was awe-inspiring. Because a picture is worth a thousand words, we've included plenty of pictures of the canyon here!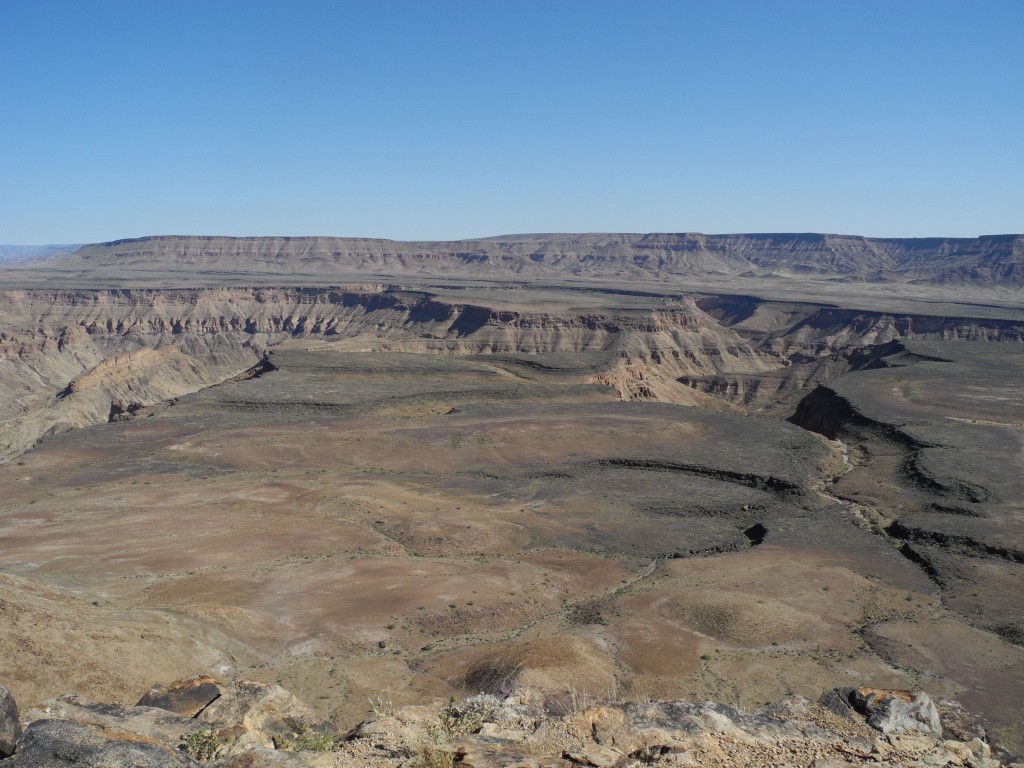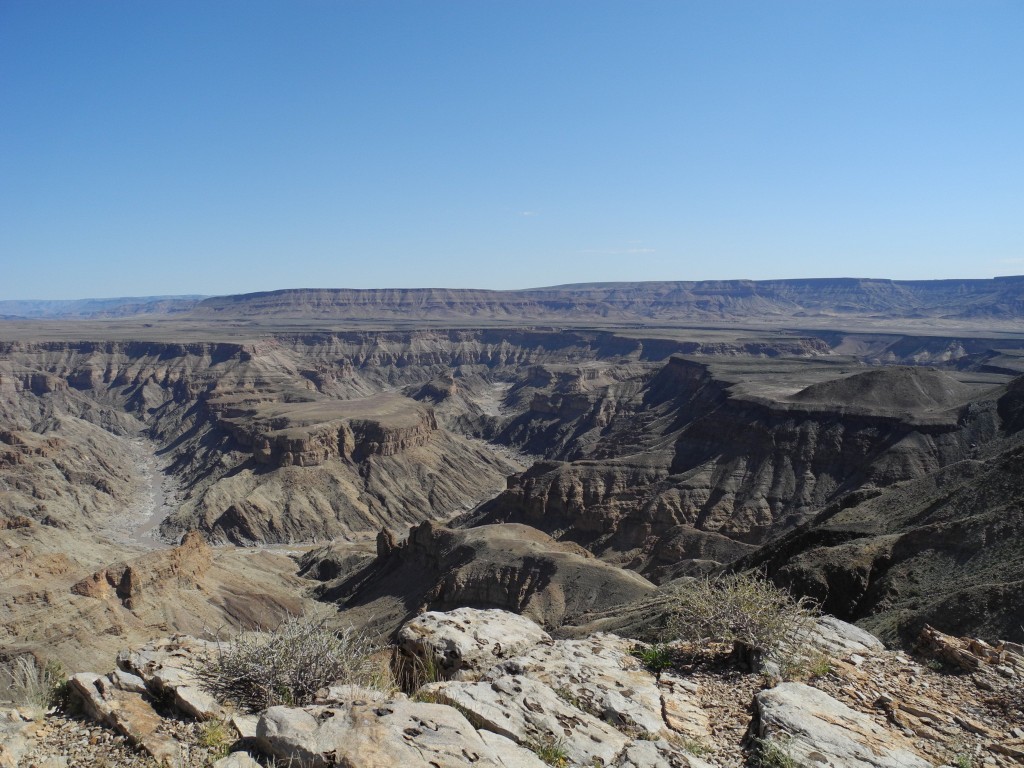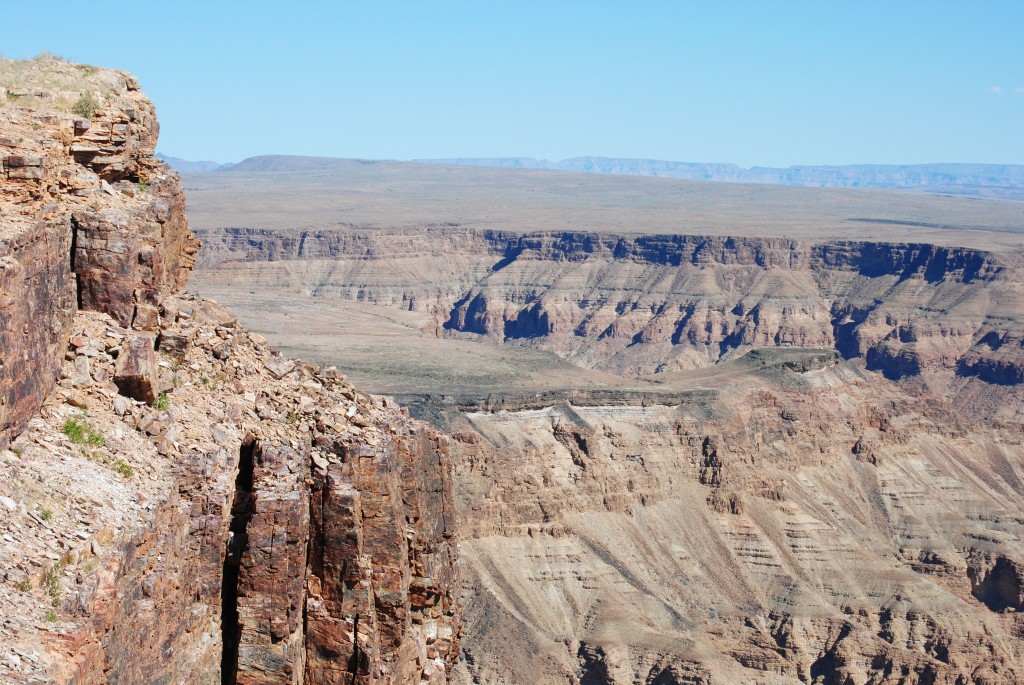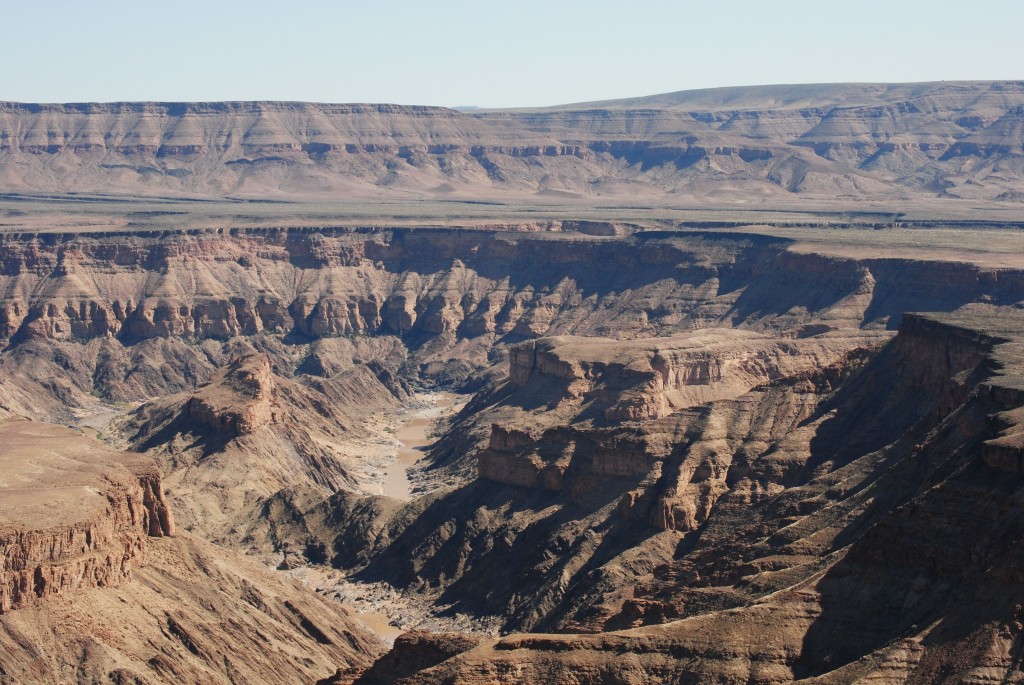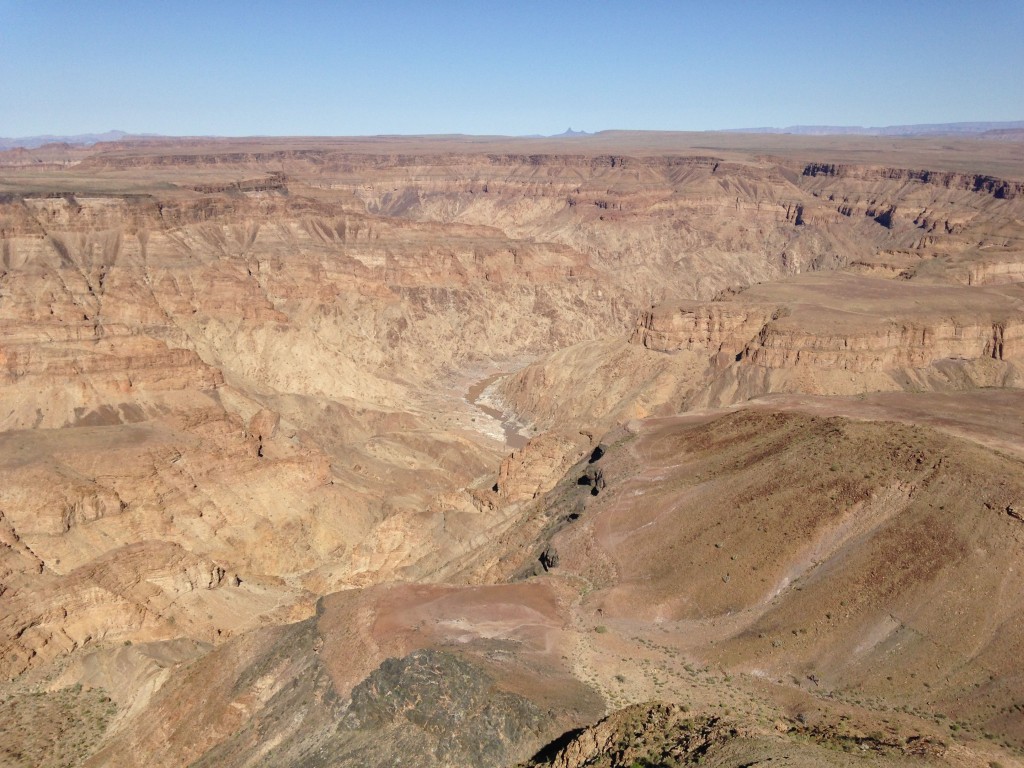 Informal hiking in the canyon is prohibited (although serious hikers can embark upon a five-day hike through the canyon),1 so we stuck to the short trail along the rim of the canyon.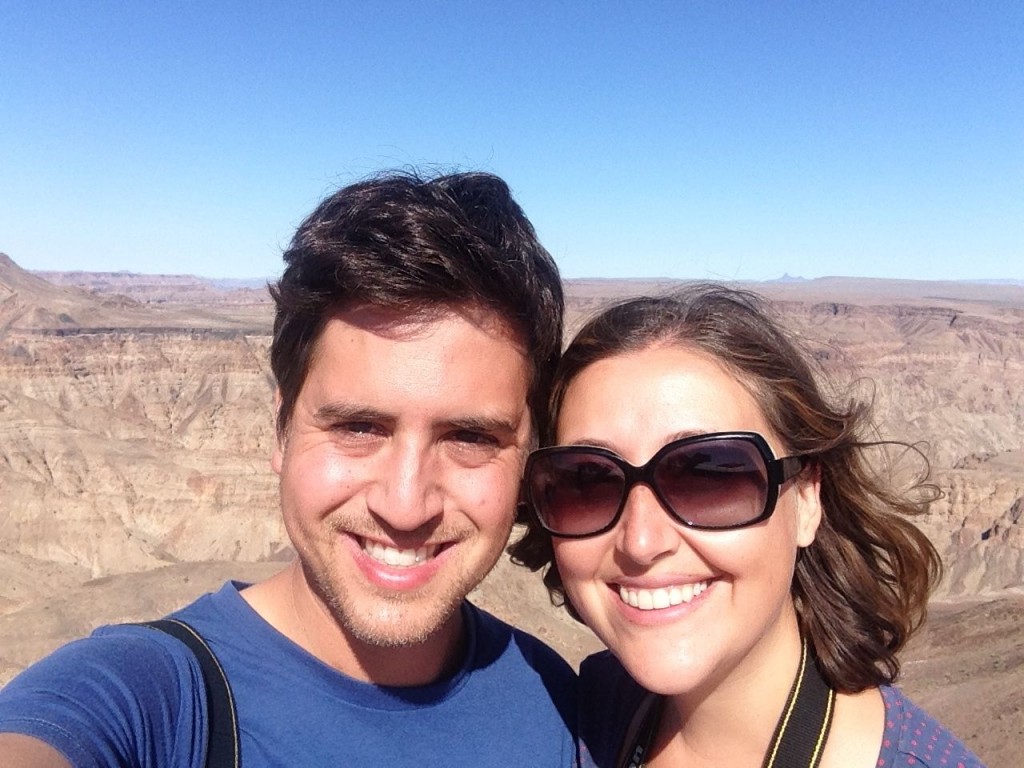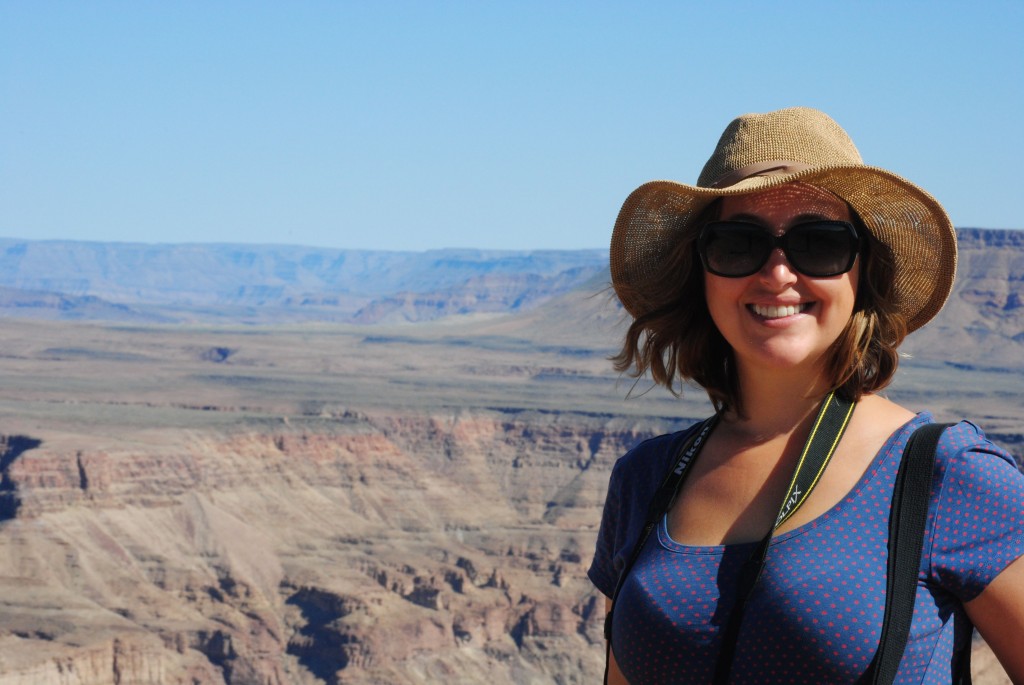 We maintained a leisurely pace, stopping frequently to take pictures, look at the wildlife (mostly birds and a snake), and just sit and marvel at the canyon.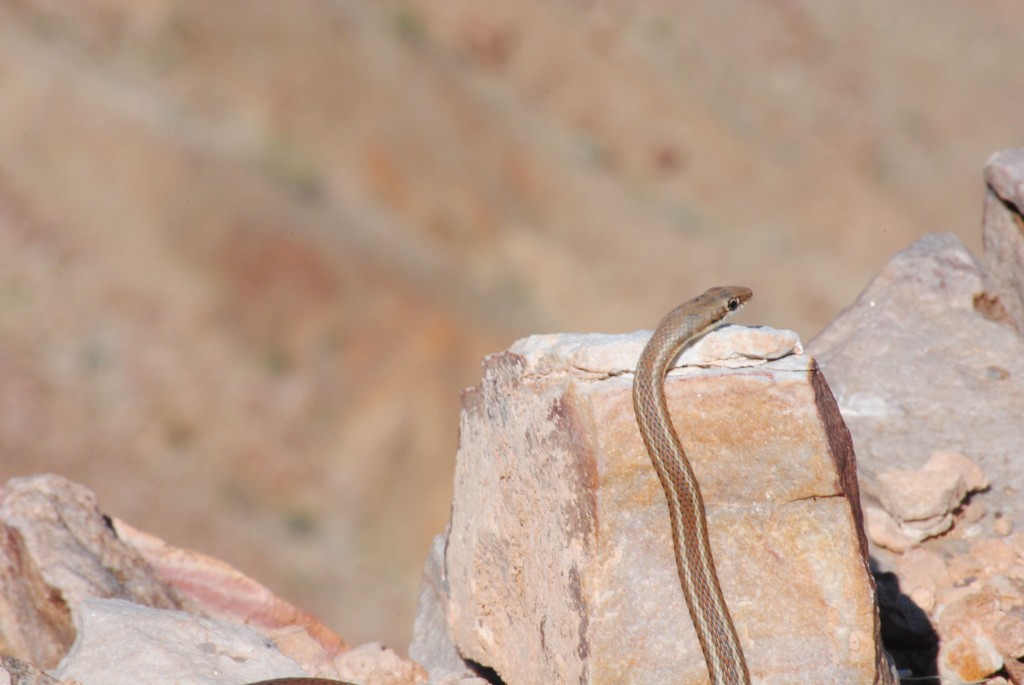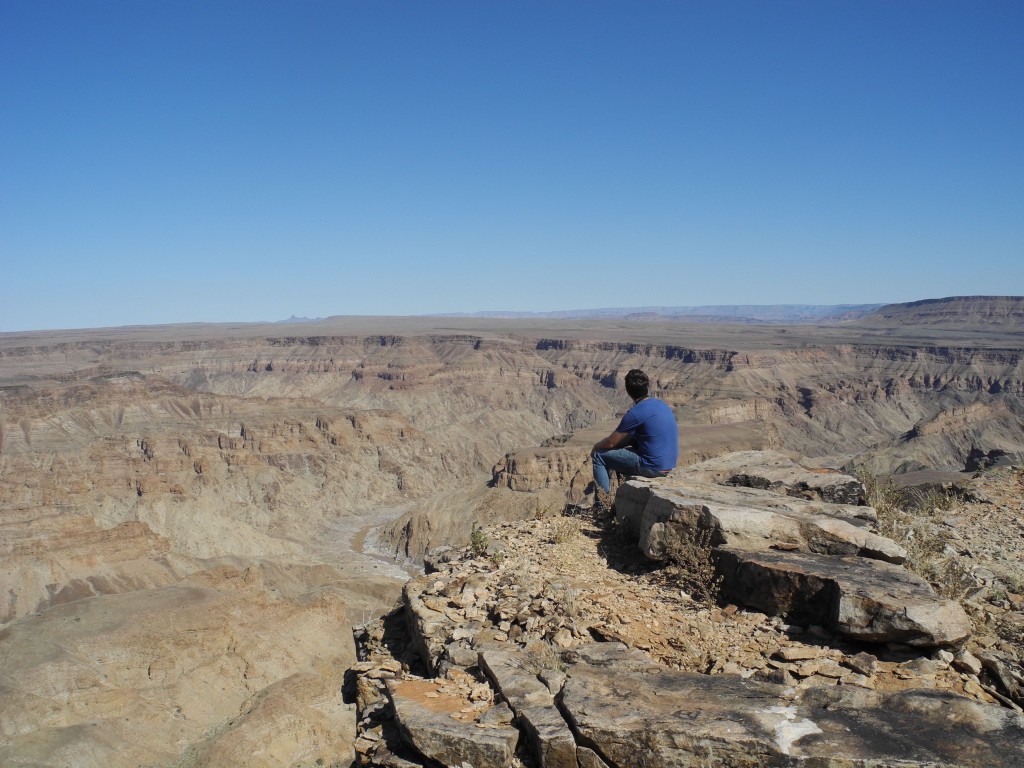 Once our group reconvened at the canyon's main viewpoint, we had our lunch on the picnic tables there. The amazing view made our shredded cheese and mystery lunchmeat sandwiches much more palatable.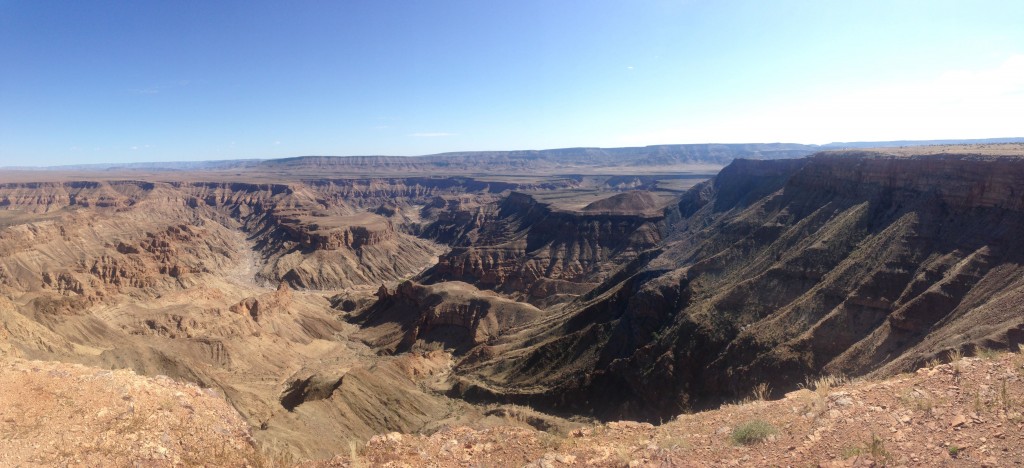 After we left the Fish River Canyon, we headed to the small town of Aus, where we would be camping for the night.2 We set up camp at Klein-Aus Vista, where the campsite, surrounded by mountains, had an arguably even more stunning setting than our campsite at Ai-Ais. Because the campsite was isolated (it was even 2 km from the lodge), there was hardly any light pollution and we had an amazing view of the stars.
Where We Stayed:
☆ Klein-Aus Vista Campsite. Four goats. The scenery was amazing, and the shared shower facilities were nice (albeit a little far down a dark path, making finding the bathroom in the middle of the night a bit of an adventure).
---
1 Our guide told us the story of a man who, despite the numerous signs prohibiting day hiking, ventured down into the canyon and was never seen again.
2 Fun fact we learned from the German girls in our group: In German, "aus" is what you say to a dog to get it to stop barking.