The first time we "fell back" out of daylight saving time in 2014 1 was on the morning we flew from Aswan to Sharm el-Sheikh, a Red Sea resort town on the Sinai Peninsula.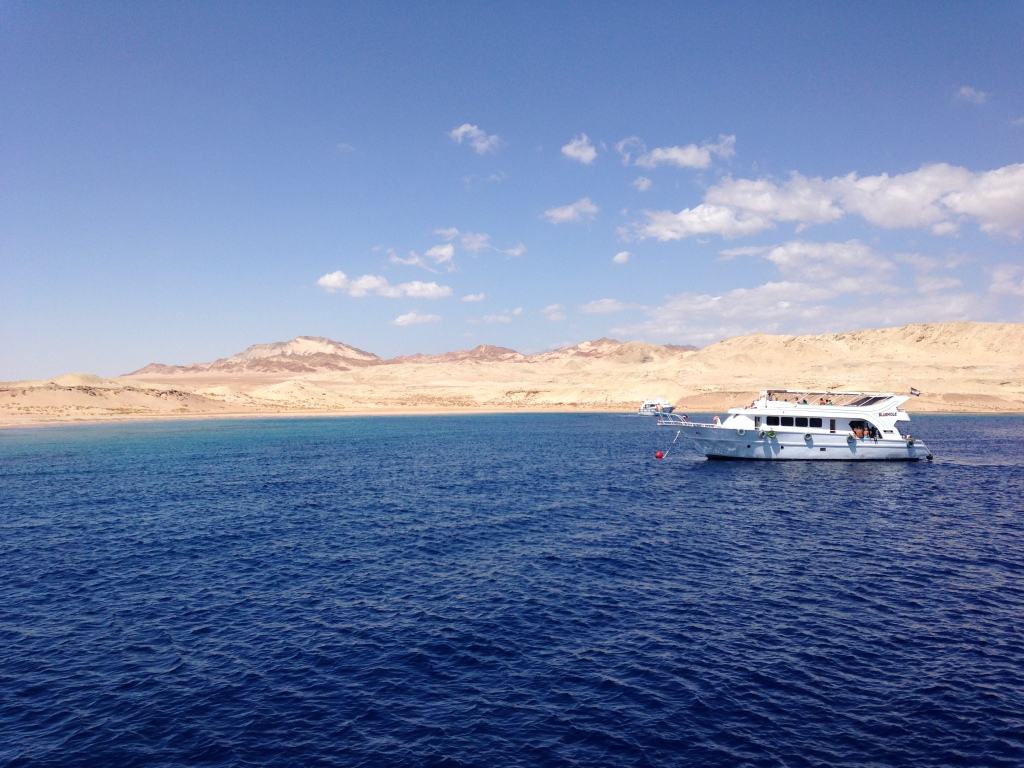 The situation was – to put it mildly – a bit disorganized. As background, Egypt had abolished daylight saving time during the 2011 Revolution, and the current government had only reinstated the time change in the spring of 2014. An exception (i.e., a temporary return to standard time), however, was made for Ramadan – since it fell during the middle of summer and an extra hour of evening daylight would have brought along with it an unwanted extra hour of evening daylight fasting. Because of this, Egypt was now undergoing its third time change in less than three months, despite having not changed it clocks at all for the preceding three years. Given the seemingly constant fluctuation, everyone we spoke with was somewhat hazy of the specifics of when, or even if, the time change was actually set to occur. Furthering the problem was an exceedingly confusing notice that EgyptAir had posted on its website, which seemed to state our flight would inexplicably be leaving an hour earlier than its scheduled 6:00 a.m. departure – already ungodly early.
Certain that chaos was unavoidable, we scheduled a taxi driver through our hotel. When he did not materialize at 4:00 a.m. to collect us, we were unsurprised. Luckily, Marc found a new driver on the street without too much difficulty and, after strapping our bags to the roof of the vehicle, we were off to the airport. We were so glad to be en route that we didn't even mind getting stopped by the convoy on its way to Abu Simbel – we just marveled at the coordination it must have required to get such a large group of people organized at such an early hour on the morning of the time change.
We arrived at the airport early, as recommended by EgyptAir, only to find that no airline employees were there yet, nor would they be for another hour. We waited (mostly) patiently until someone showed up to staff the desk and then somehow got stuck behind a crowd of loud, pushing package tourists. Exhausted and hungry,2 we may or may not have been exhibiting our best behavior in the free-for-all which became the "line" to check in for our flight. We also may or may not have exchanged some words with a few of these package tourists while standing on this "line," and then, in a karmic twist, found ourselves awkwardly seated immediately next to them on the plane.
Fortunately, our flights through Cairo were otherwise-uneventful and we had just one last hurdle to clear upon arrival at Sharm, making it out of the airport parking lot without being extorted by the taxi drivers. We had to engage in a great deal of melodramatically stalking off with our bags towards the highway before we managed to cut a reasonable deal with someone.
After that, however, everything was golden: We had used Marc's Marriott Rewards points to book a mountainside room at the Sharm el-Sheikh Marriott Resort, but, upon arrival, discovered that we had been upgraded to a seaside room!3 Not only did this room have a better view, but the seaside rooms are located steps from the beach, whereas guests in the mountainside rooms have a bit of a trek across the main road to reach the water.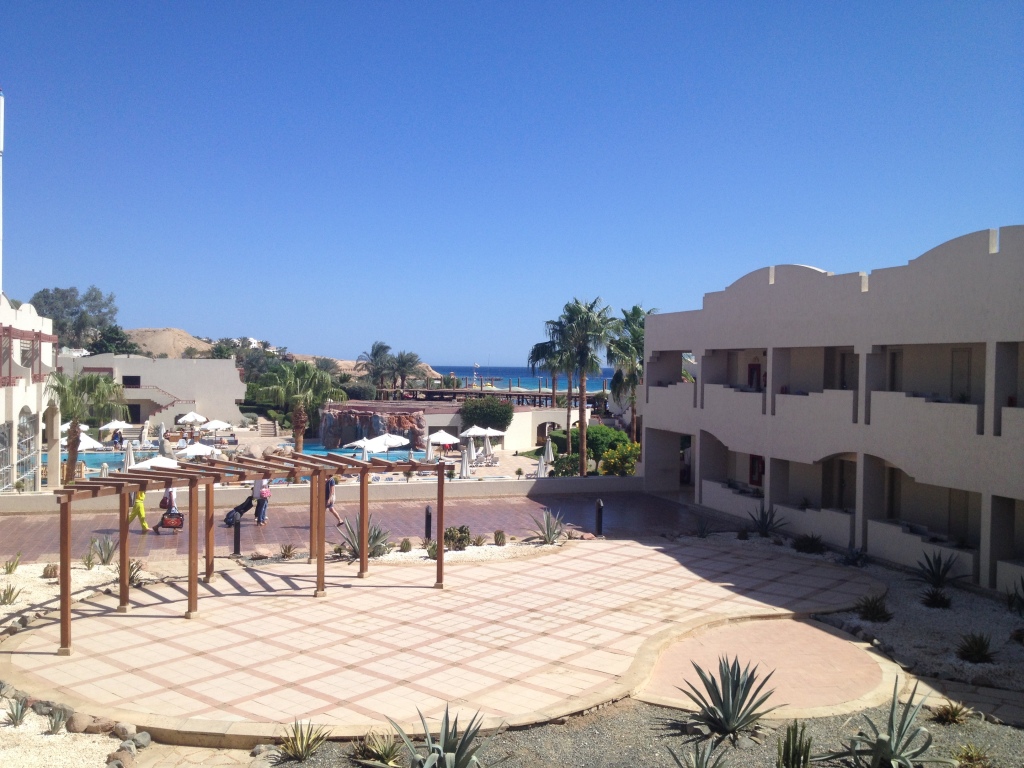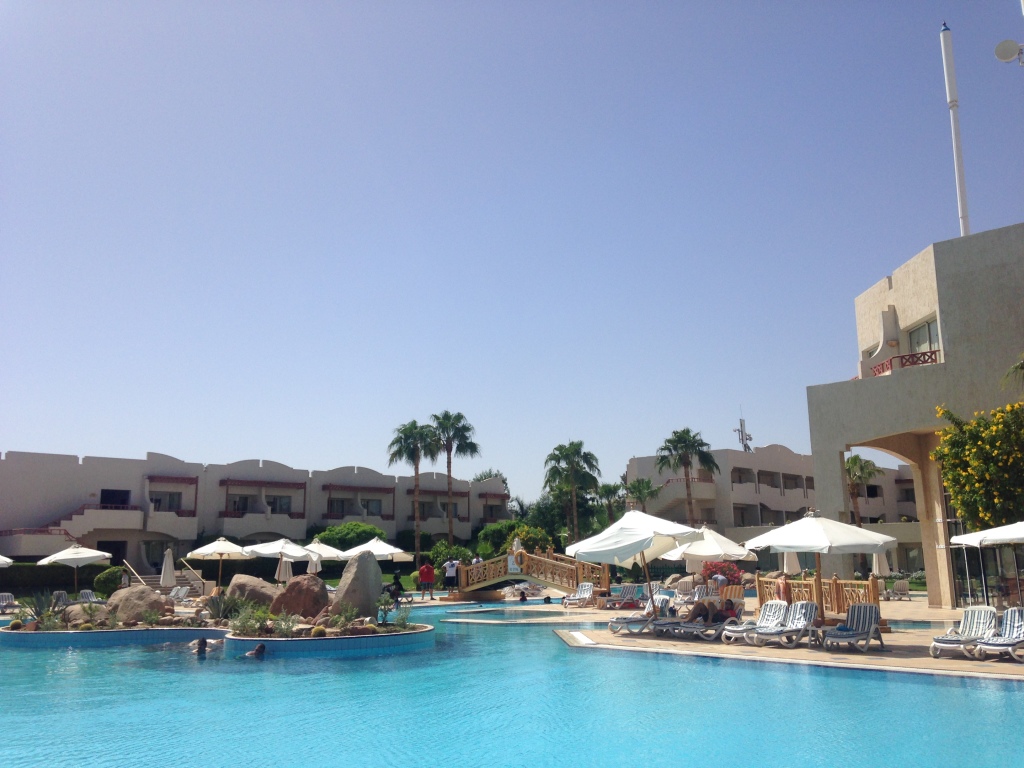 And there was this plate of treats welcoming us in our room!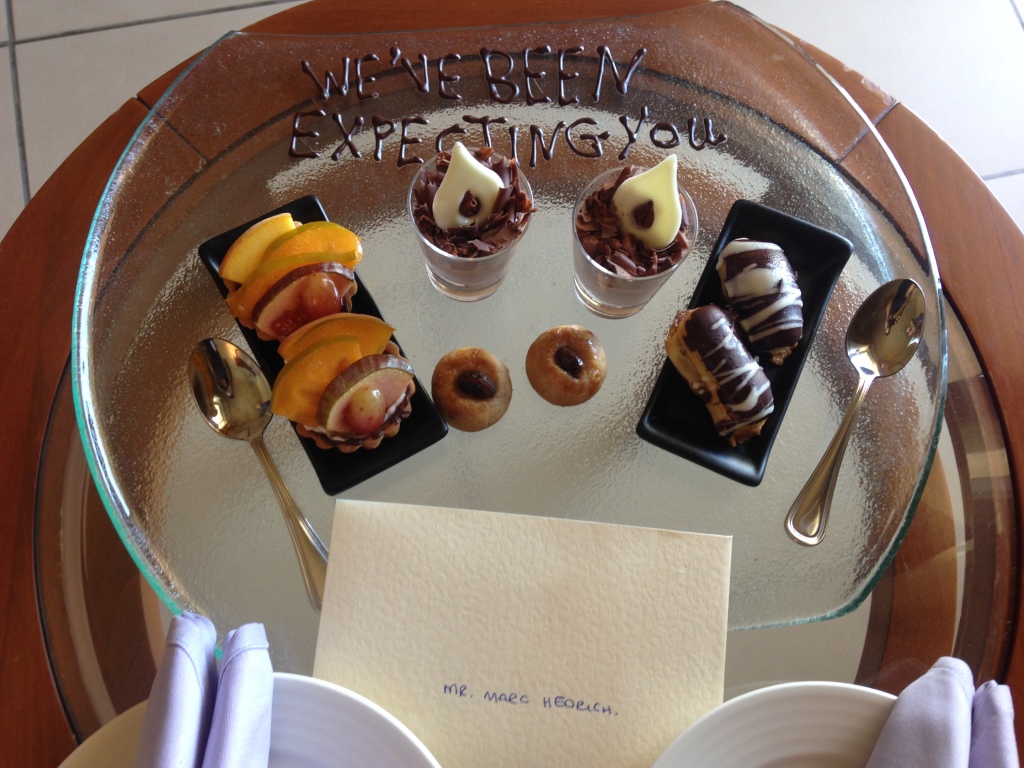 After days of hot, sweaty sightseeing in Cairo, Luxor, the Theban Necropolis, Aswan, and beyond, it was a relief to end our time in Egypt with a beach vacation. We spent our days reading on the beach …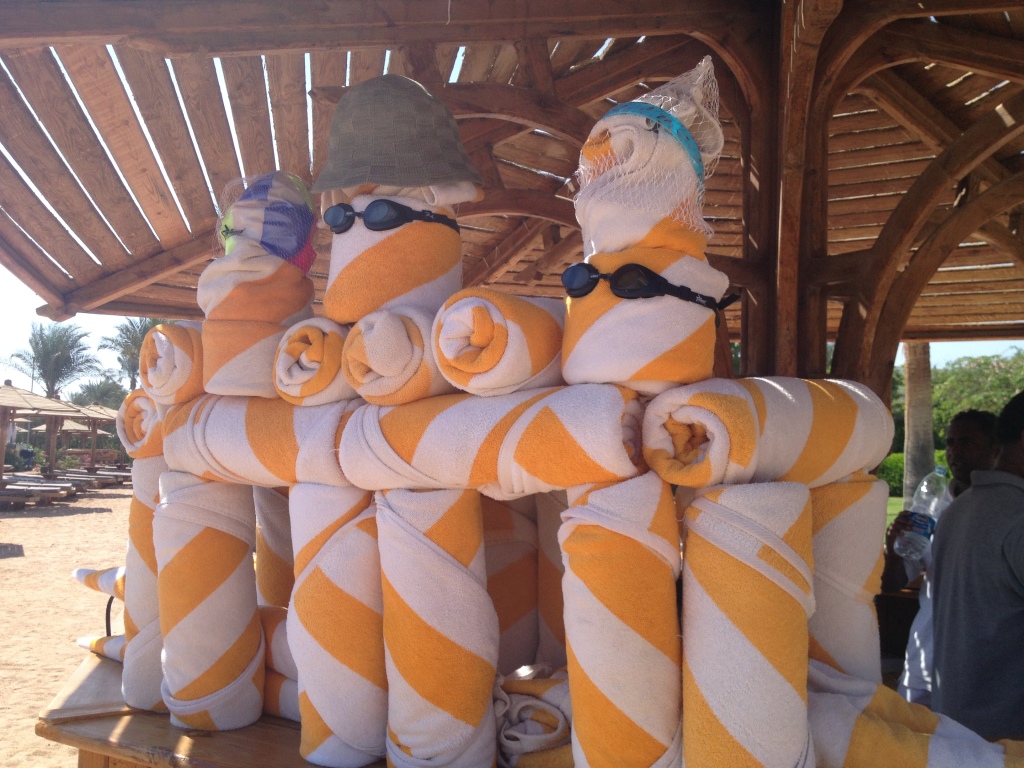 … splashing in the Red Sea (exotic fish and coral were just steps away from the shore, clearly visible as we waded into the water) …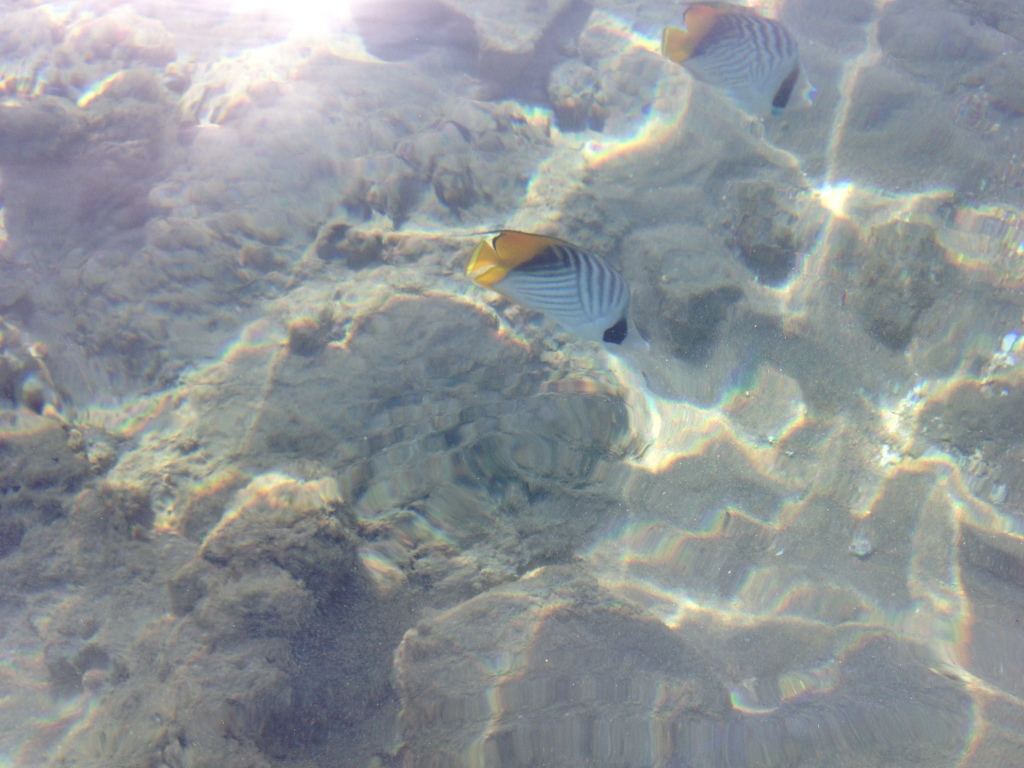 … and enjoying more than a few happy hours in downtown Sharm.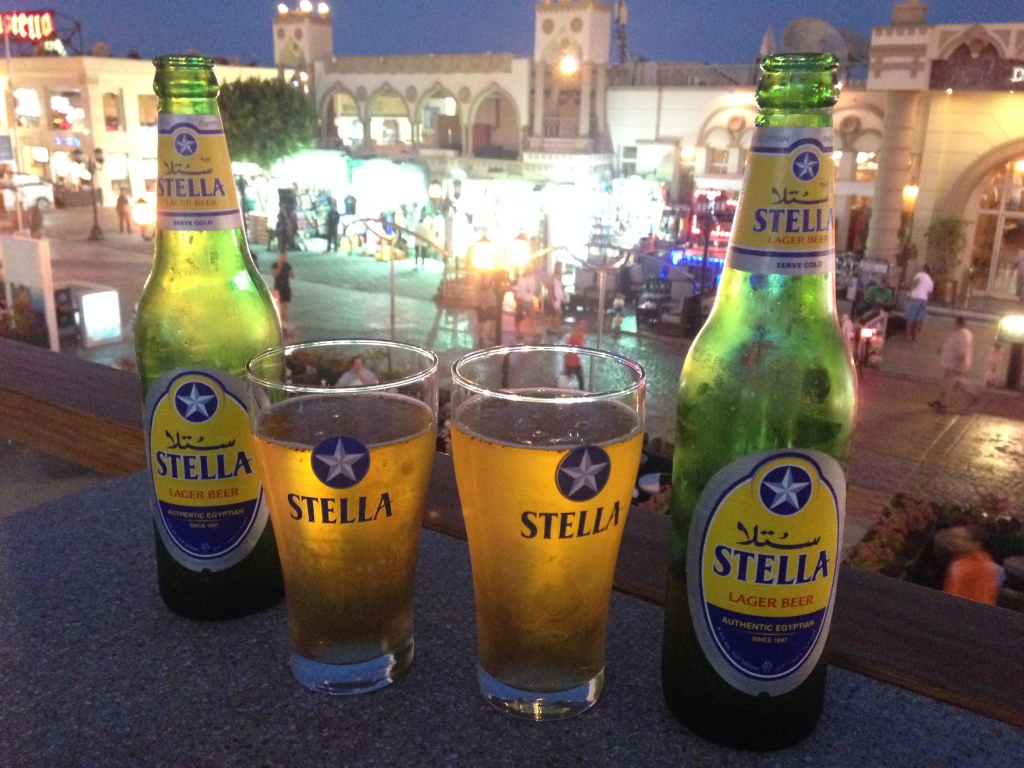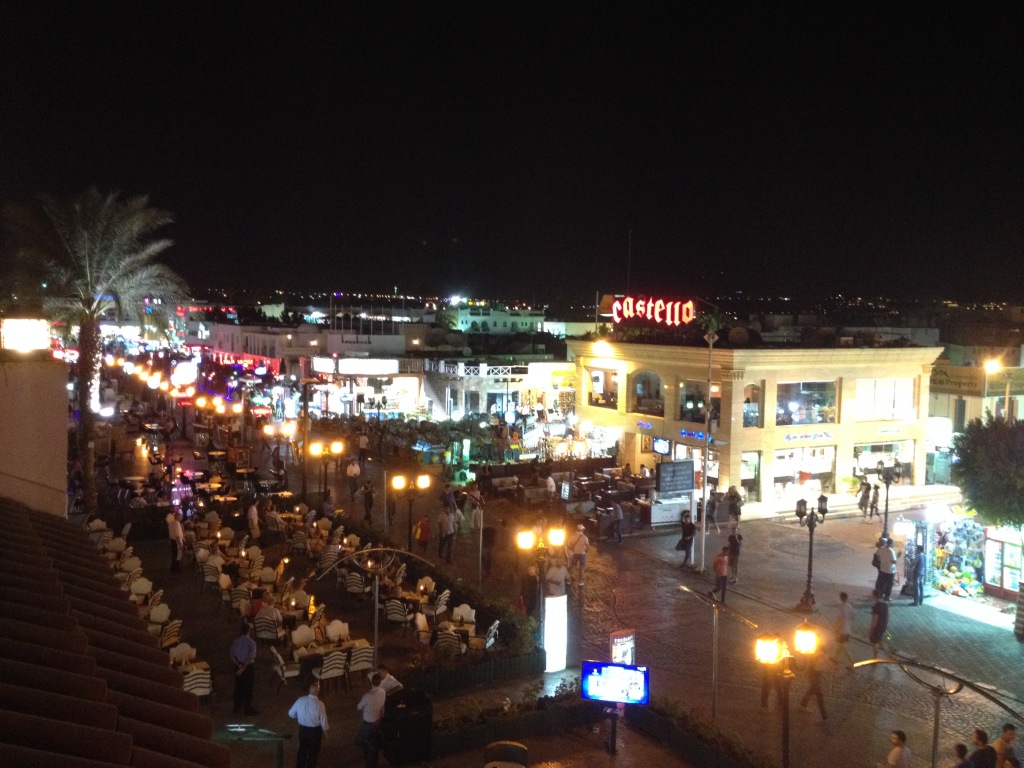 And we went diving again! You may remember that we broke our four-year hiatus on diving back in Mozambique.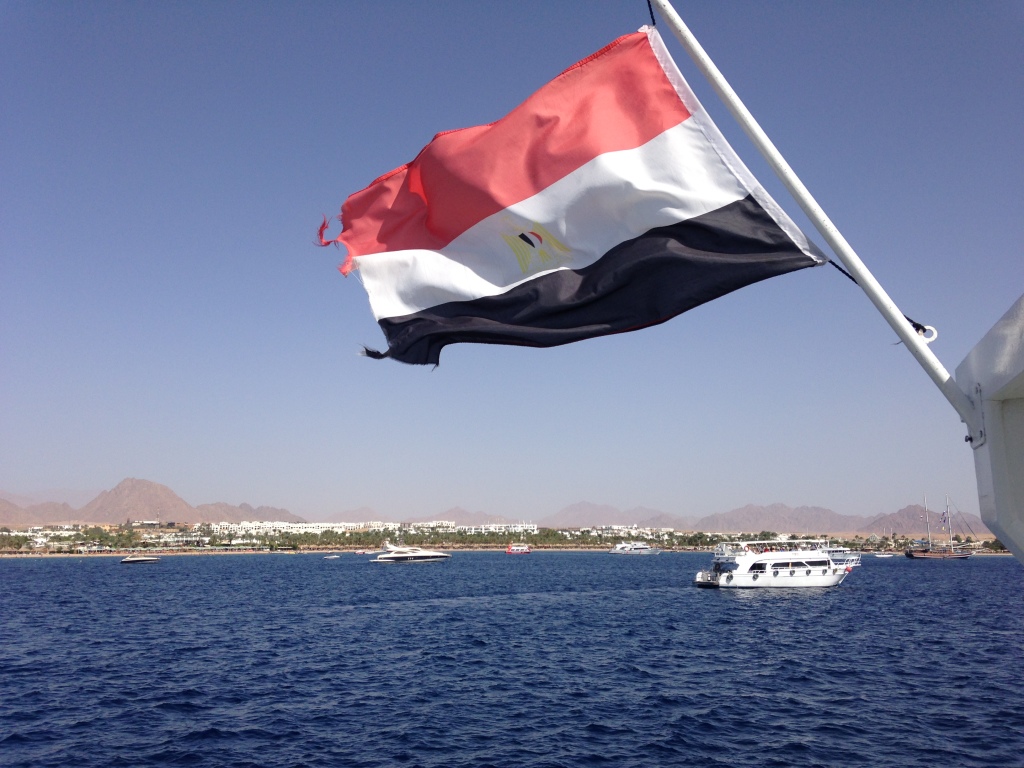 Even though I was really excited about diving (so many people had been telling us how great diving was in the Red Sea), I was also really nervous. It would be the first time we had gone diving without a refresher – spending time in the pool or shallow water beforehand – and I was a little scared (read: terrified) that I wasn't going to feel comfortable with the equipment.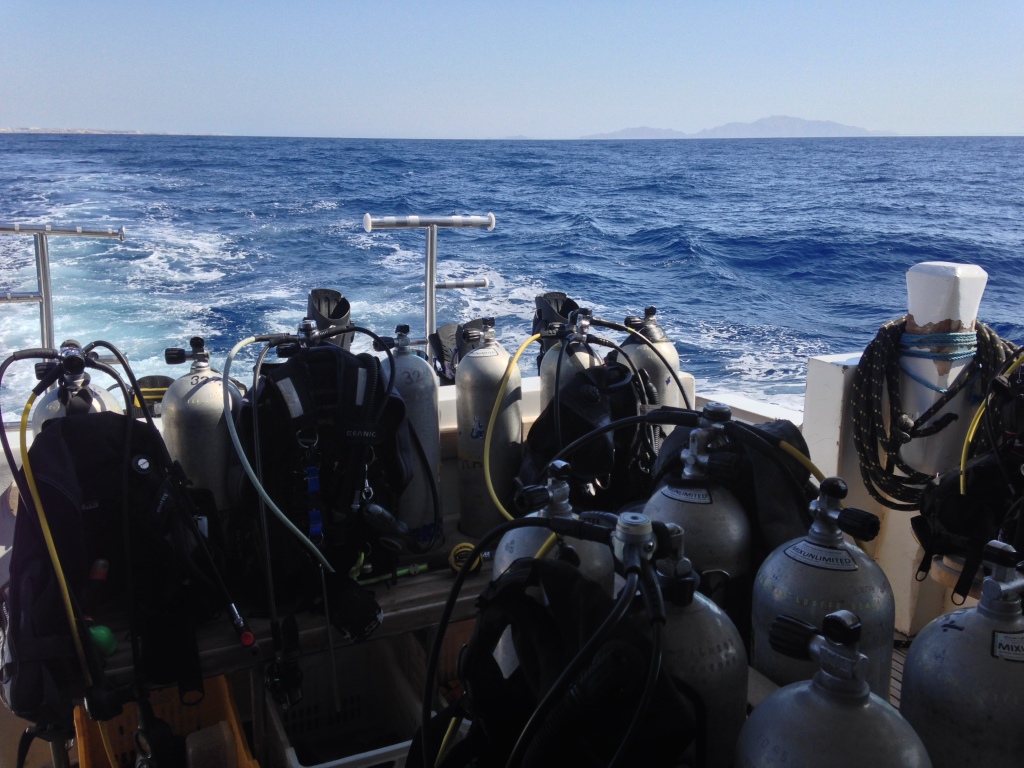 It went great! I got my jitters out of the way pretty early and was able to really enjoy our time underwater – so much so that we signed up for a second day of diving!4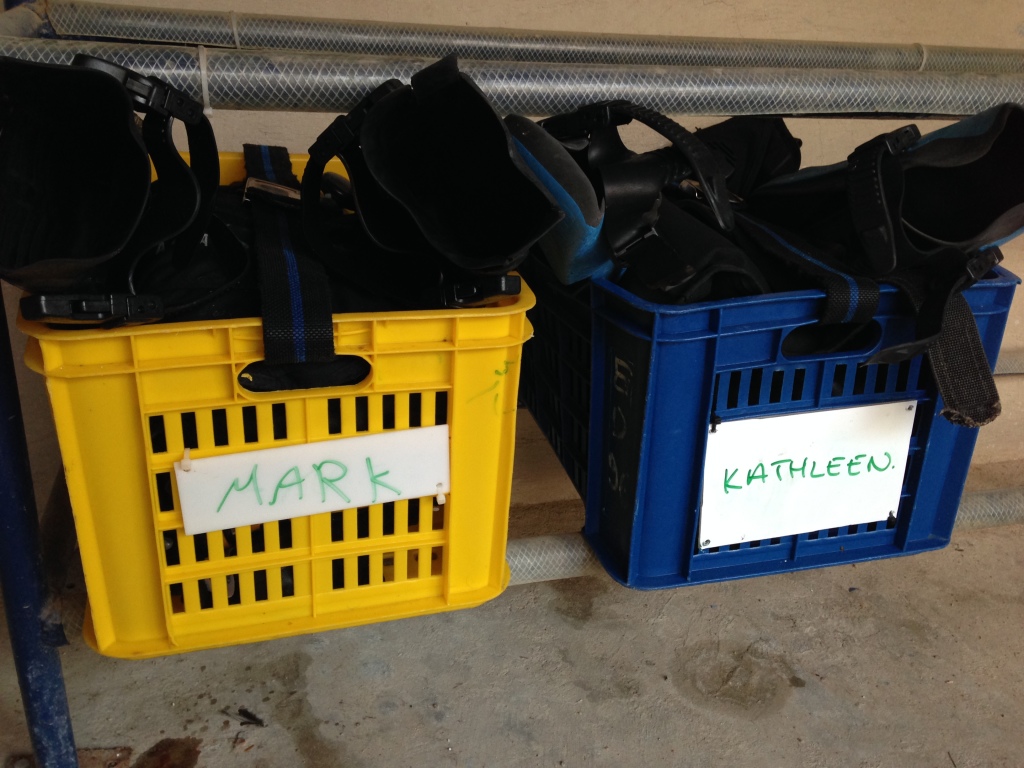 On our second day of diving, we were able to visit some really cool sites, including Ras Mohamed National Park and one where coral and other creatures were growing all over porcelain toilets and sinks that have been resting on the seafloor for decades, since the cargo ship on which they were being transported sank. Diving in the Red Sea was a really amazing experience and one of the highlights of the trip.
Where We Stayed:
☆ Sharm el-Sheikh Marriott Resort. Five goats. We loved our stay here. Although it wasn't the poshest of hotels, it was a super value, and our room with a balcony overlooking the pool and the Red Sea was an unexpected surprise. Plus, you really can't beat sauntering over to the beach first thing in the morning.
Where We Ate:
☆ Camel Bar. We had several happy hours at Camel Bar and ate dinner there twice – once on "Curry Night," which featured delicious Indian food combined with cheap beer. Highly recommend.
☆ Fairuz. We had some tasty mezze here, but what really sells this Lebanese place is the collection of outdoor couches. We were probably the only people there not drinking or smoking hookah, but it was a nice way to enjoy the buzzing Sharm nightlife.
☆ Da Franco. We had some pizza here. It was fine, but not something I would go out of my way to get or have again.
☆ Ghazala Beach Bar. Excellent happy hour, terrible fajitas. (They arrived on the proper sizzling platter and the vegetables themselves tasted all right, but the tortillas were pita bread that had been folded into quarters and baked or something, so you couldn't wrap the vegetables in them, and the "sour cream" was cottage cheese and the "guacamole" was egg salad. Really just terrible.)
---
1 Yes, the first. In 2014, we "fell back" not once, not twice, but three times.
2 We had not yet eaten the breakfast boxes our hotel so kindly prepared for us. Seriously, I really liked the Philae Hotel.
3 Our regular readers will recall that this was the second time in Egypt that we had been on the receiving end of an unsolicited Marriott upgrade, the first being at the J.W. Marriott in Cairo.
4 We used Emperor Divers and really thought they were great. Everyone who worked there was extremely friendly and went out of their way to ensure that we, as fairly inexperienced divers, felt comfortable each time we went out for a dive. We would definitely recommend looking them up if you're interested in diving in Sharm.