It was hard to tear ourselves away from the beach in Sharm el-Sheikh (sometimes I wish I was still on that beach), but, after a week, we finally packed up our bags and headed for Jordan. We planned to take a ferry across the Red Sea directly from Nuweiba, Egypt to Aqaba, Jordan, but we were unable to secure any concrete information on when this alleged ferry actually departed.1 Instead, we decided to travel overland from Egypt to Jordan through Israel.
(For those not familiar with the area surrounding the northern section of the Gulf of Aqaba – we were not before this trip – the Egyptian border town of Taba lies less than 15 kilometers from the Jordanian port city of Aqaba, separated by Eilat, the southernmost city in Israel.)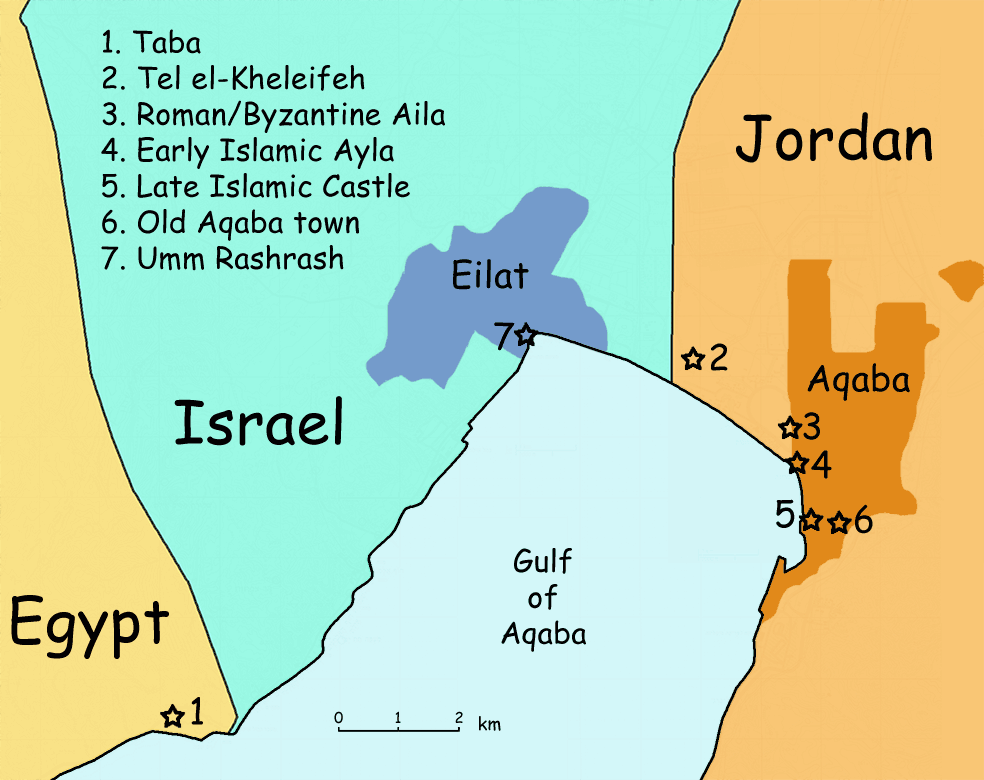 We first took a bus from Sharm to Taba,2 about 200 kilometers up the Eastern coast of the Sinai Peninsula.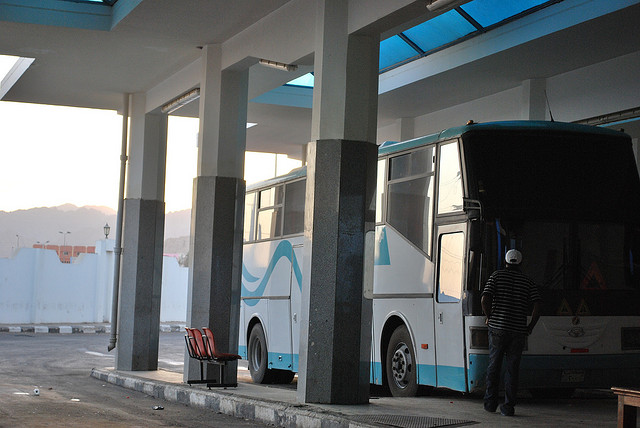 From the Taba bus station, we walked along the dusty main road to the land border with Israel, paid our Egyptian departure tax, and then walked right out of Egypt. The Egyptian side of the border was nice enough (certainly cleaner and more orderly than most of the land borders encountered thus far on our trip), but the Israeli side of the border was shiny, efficient, and landscaped. Anecdotal reports from other travelers on the internet had prepared us for some potentially intense scrutiny when entering Israel. Although we did have our bags searched and our travel intentions questioned by several different border guards,3 everyone was polite and we were on our away in less than an hour.
It was a thankfully quiet day at the crossing,4 but when we emerged from the border control office with our Israeli entry permit slips, we found the adjacent taxi stand deserted. Undeterred, we walked along the road into Eilat and eventually flagged down a taxi in front of a hotel.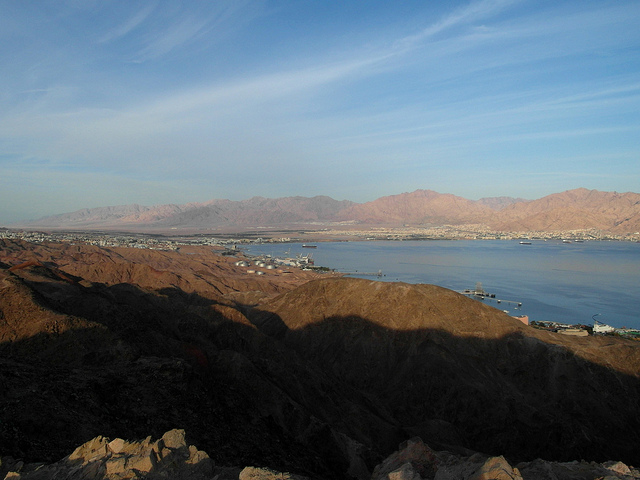 In a matter of minutes, our driver took us across town – and across the country – to the Jordanian border (stopping along the way at an ATM so that we could get some Israeli shekels to pay for the taxi and our departure tax5), and soon we were walking out of Israel and into Jordan.6 Three countries in the span of 90 minutes – I think it must be a new record for us!
Once in Jordan, we hired a taxi to drive us into Aqaba, which is basically the Jordanian version of Sharm, but on a smaller scale.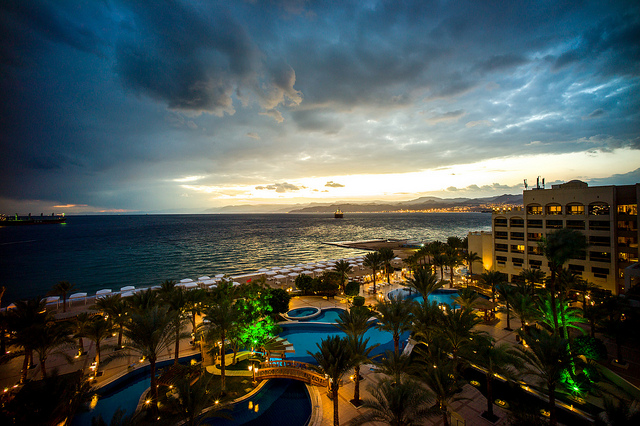 We only had one night in Aqaba, so we contented ourselves with a short walk around downtown, dinner, and then another short walk in search of ice cream. Had we been staying longer in Aqaba, we might have signed up for more diving – but we had plans to visit Wadi Rum the next day. (Spoiler: Wadi Rum is incredible.)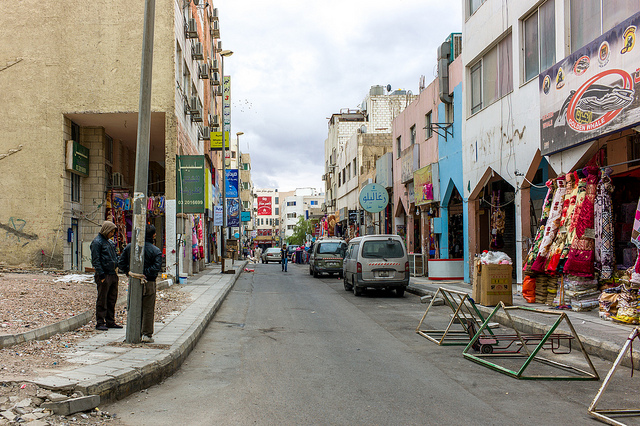 Where We Stayed:
☆ Al Qidra. Three goats. Perfectly serviceable, especially for one night. Great location, friendly staff, weird breakfast.
Where We Ate:
☆ Papaya. We sat outdoors and enjoyed mutabal, shish touk, and Greek salad with plenty of pita bread.
---
1 Although a multitude of tour operators in Sharm wanted to sell us daytrip excursions to Petra, none were able to offer any assistance on one-way ferry travel out of Egypt into Jordan. Moreover, the information we were able to gather online concerning the ferry was not encouraging.
2 Okay, first we actually struggled to find a taxi to take us to the Sharm bus station for anything less than a king's ransom, but, at this point in the trip, that was kind of expected and no longer that interesting.
3 It was the day before Yom Kippur – remember that, it will be important in our next post.
4 We received some not-unexpected curious looks from the Israeli immigration officers after explaining that we had spent the past six months traveling across 14 countries in Africa before showing up at their border crossing.
5 Yes, you must pay a departure tax even if you're simply transiting through the country. Nonetheless, our entire overland travel from Egypt through Israel to Jordan – taxes included – was still less expensive than the ferry would have been.
6 One of the nice parts about entering Jordan at Aqaba is that visitors, as part of an economic development project to promote tourism in the area, receive free visas on arrival – visas which otherwise would cost 40 Jordanian dinars (~USD$56) at other points of entry.