Regular readers of this blog know that this adventure has not been about traveling in style. Rather, we've been stuck in the middle of near-revolts on minibuses, crammed onto long-distance buses full of cargo, and sold from minibuses to shared taxis like chattel. Luckily, those less-than-comfortable trips must have earned us some good travel karma because our journey from Malawi to Tanzania went surprisingly smoothly.
Pretty much since our arrival in Nkhata Bay, we Marc had been evaluating our options for onward travel. The front-runner of these options was taking a bus that passed through (but did not originate in) Mzuzu just before midnight, arriving in Dar es Salaam the next evening.1 We changed our minds after hearing from new friends who left Nkhata Bay for Tanzania a few days before we did: When the midnight bus arrived in Mzuzu, there were no seats for them, despite the fact that they held tickets for the journey on to Dar,2 and they had to take a taxi all the way to the Tanzanian border and then wait there until it opened in the morning.
Instead of rolling the dice with that bus, we decided to make the trip to Tanzania in separate stages. We started with a 5:00 a.m. taxi to Mzuzu that we shared with the Finnish couple we had met. It was a much more comfortable option than taking a minibus to Mzuzu and it deposited us at the open door of a bus heading north to Karonga just minutes before its scheduled 6:30 a.m. departure.3 You really can't beat door-to-door service!
In Karonga, we encountered our biggest delay: finding somewhere to exchange Malawian kwachas into U.S. dollars.4 We eventually admitted defeat and commenced the next stage of our journey: a minibus to the Tanzanian border.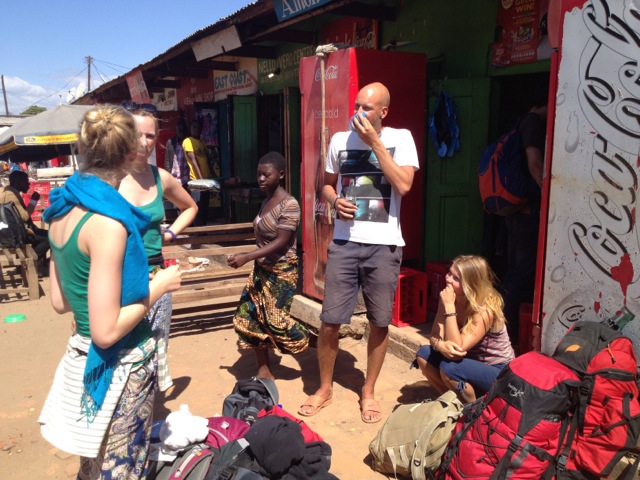 Continue reading Cashing in Our Good Travel Karma to Reach Tanzania →