Some of the top attractions in the Cape Town area – Kirstenbosch Botanical Gardens, Cape Point, and Boulders Bay – are not easily accessible by public transportation. In order to reach them, one must generally take a tour, hire a taxi, or rent a car. Having already familiarized ourselves with the rules of the South African road, we opted to rent a car for the day, which provided us maximum flexibility and minimum cost.
Kirstenbosch Botantical Gardens
Our first stop was the Kirstenbosch Botantical Gardens. Our guidebook proclaimed the gardens to be "among the most beautiful in the world." It's not hard to believe that to be true: the gardens are set among lush green lawns against the dramatic backdrop of Table Mountain. Approximately 9,000 of Southern Africa's plant species are found there, ranging from the distinctive blossoms of the protea, South Africa's national flower, to the welwitschia, a two-leaved plant endemic to only the northern Namib Desert that can live for up to 2,000 years, and including gardens dedicated to useful, medicinal, and edible plants.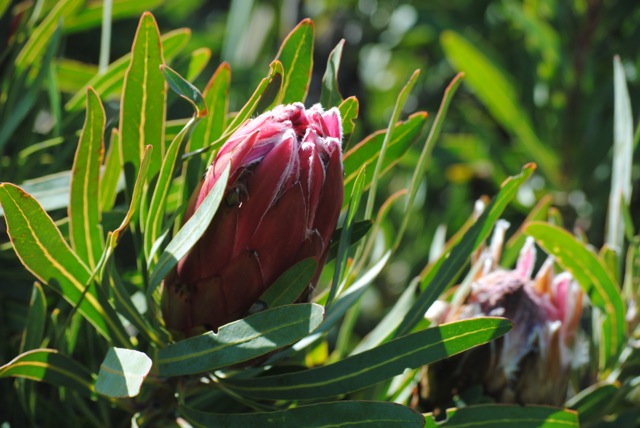 Continue reading Day Trip to Cape Point (In Which We Hope to Find No Baboons on the Roof of Our Rental Car) →