Moving is pretty much always the worst. If it's not a rival moving van blocking the service drive you have reserved (which happened during my second Chicago move), it's your movers perilously hoisting your couch over an indoor courtyard (which happened during my move to Manhattan).
Our move was more complicated than a normal move since we weren't simply moving to a new location. It sounded easy enough: sell the furniture, donate some stuff, ship some things.
Of course, it was more difficult than we had imagined. We had trouble finding buyers for some of the furniture, and then we had to schedule the service elevator (a task which proved more difficult than I thought was warranted). We were more emotionally attached to some of our stuff than we had expected, making the donation process difficult. And shipping things required either renting a Zipcar and driving to the post office or using a hand truck to move boxes down the Fulton Mall (both methods which we employed), and then waiting in line at the post office.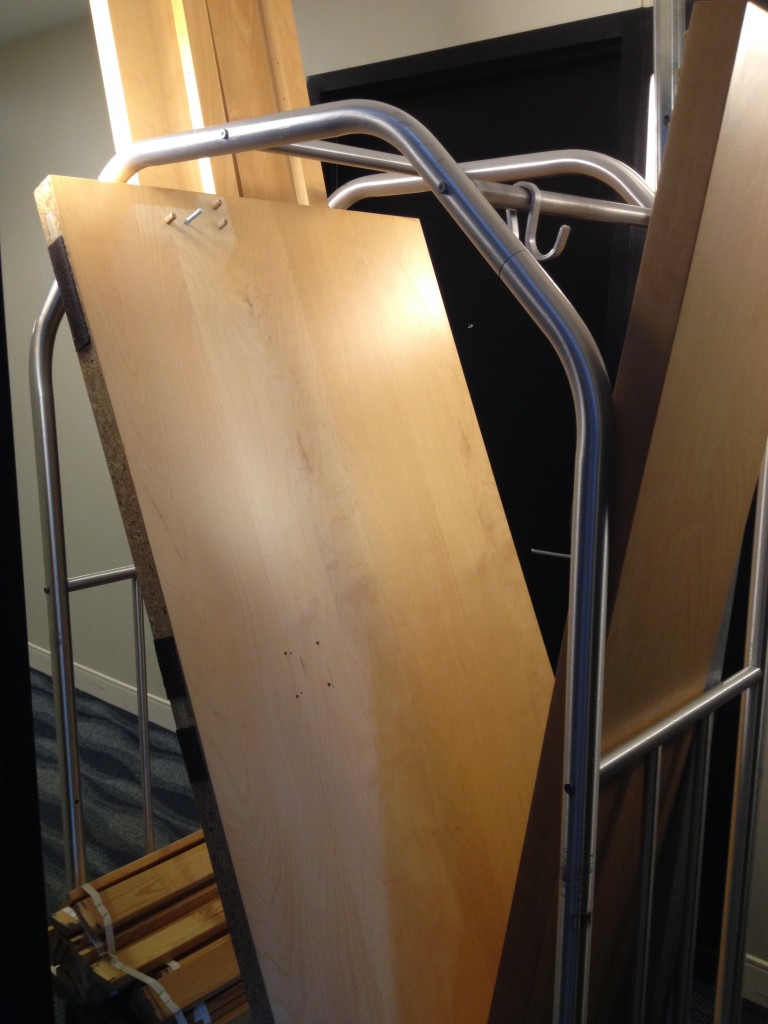 But we persevered, and, by noon on Thursday, less than 24 hours before we were to begin our move, we had just a pile of boxes sitting in the middle of our living room, destined to be loaded into a minivan and driven to my mom's house in Illinois. Continue reading Brooklyn to Illinois, Part I (Or, That Time We Got Hit By a Bus) →