There was so much to see in Jerusalem (more than we could reasonably see, actually), but that didn't stop us from using it as a base for a couple of very interesting day trips. One day, we took the bus to Bethlehem, and, another day, we rented a car and drove to Masada and the Dead Sea.
Bethlehem
It was an easy bus ride from Jerusalem to Bethlehem,1 and we were able to navigate the city on foot once we arrived. As we walked from the bus station to  Manger Square, we passed through some market streets.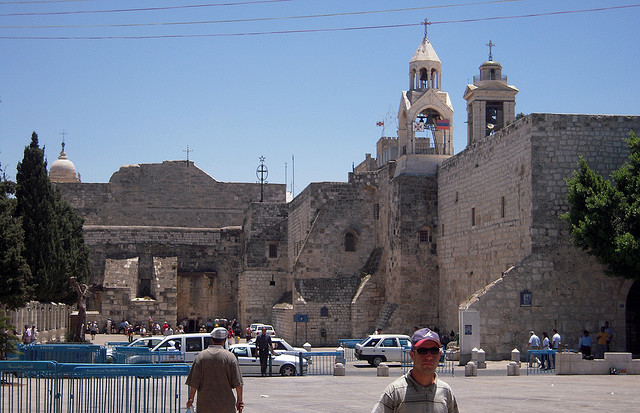 After a (not so) quick lunch, we made our way to the Church of the Nativity, which is famous for being constructed above a grotto in which Jesus is said to have been born. The emperor Constantine and his mother first commissioned a church on this site in 327 AD. That first church was destroyed by fire, and a replacement was constructed in 565. Over the course of the next centuries, the Church of the Nativity has been restored, renovated, and expanded many times.
Continue reading Day Trips from Jerusalem: Bethlehem, Masada, and the Dead Sea →