From Tel Aviv, we flew to Stuttgart, Germany with an overnight stopover in Belgrade, Serbia. Our luggage was checked through to Stuttgart, so we were traveling leanly while in Belgrade!
We landed in Belgrade late in the evening and were picked up from the airport by our hostel. We got more than a transfer – we got a semi-tour of Belgrade. It was fun to see some of the city's landmarks – like the parliament building – all lit up, especially since we were in town for such a small amount of time.
We wandered around the neighborhood surrounding our hostel, grabbing a drink and a slice of pizza at a random window.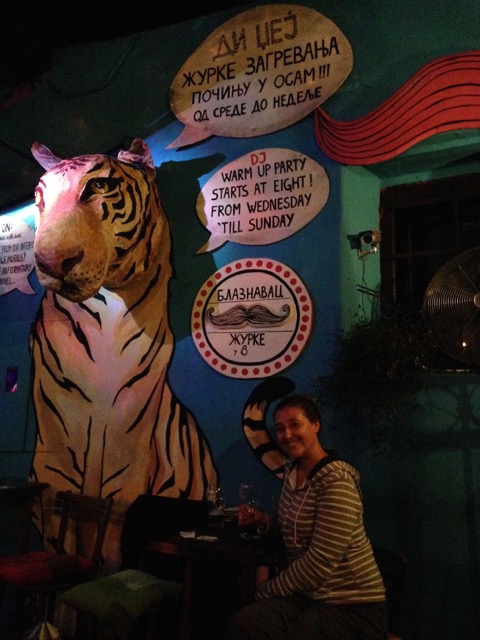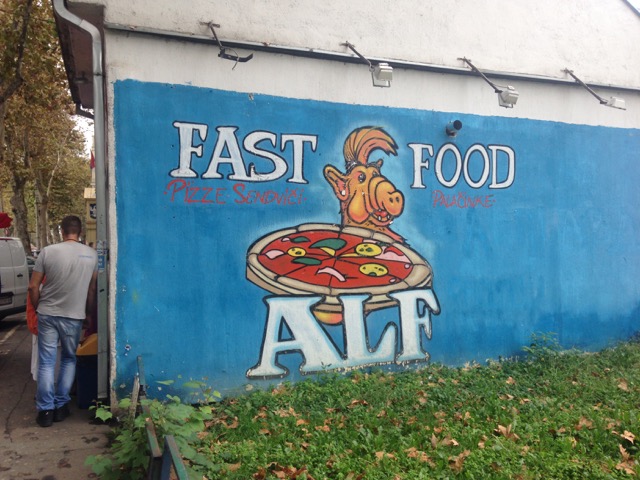 Our hostel recommended a free walking tour, but, having been burned by one of those in Jerusalem, we gave it a pass. Instead, we lingered over breakfast, and then set off to see how much of the city we could cover before our evening flight.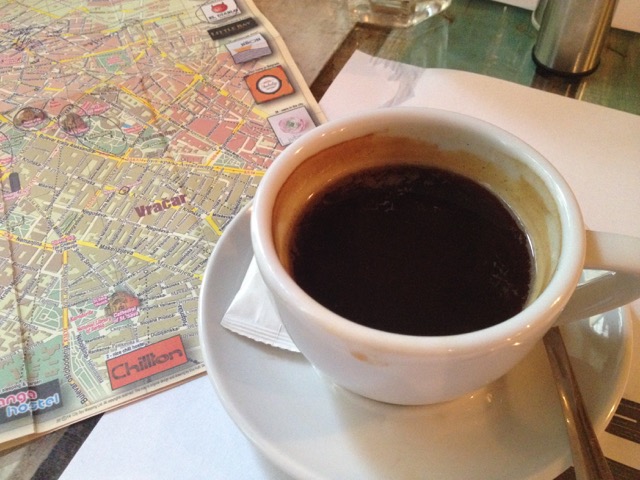 Our first order of business was to get some bandages. My sandals were still crusted with salt from our trip to the Dead Sea, and the now-sharp straps were cutting into my feet. Hilarity (and mild frustration) ensued as we tried to obtain bandages in various pharmacies (as it so often does when medical supplies are needed abroad), but we eventually found them, applied them, and continued on our way.
We perused a market, purchasing a container of delicious raspberries that we munched on for the rest of the day.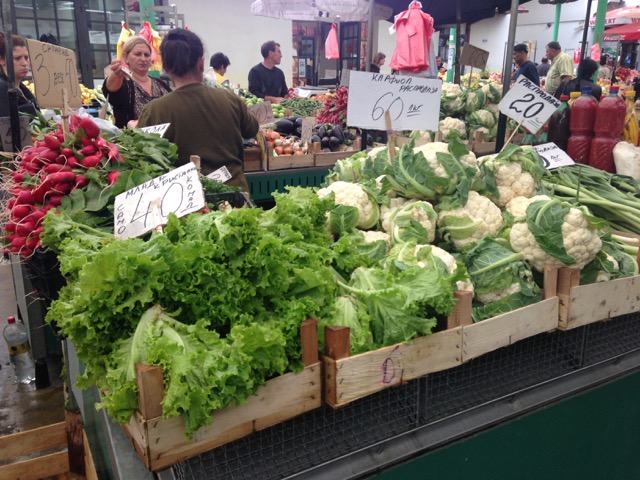 We visited the Belgrade Fortress, which was constructed on a ridge overlooking the confluence of the Sava and Danube Rivers. The fortress dates to the sixth century AD.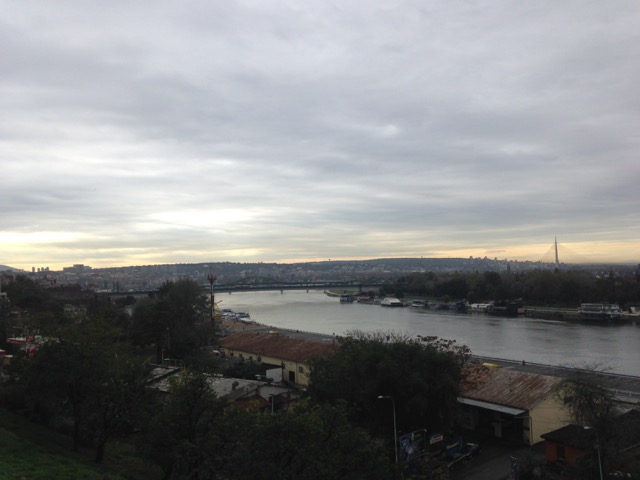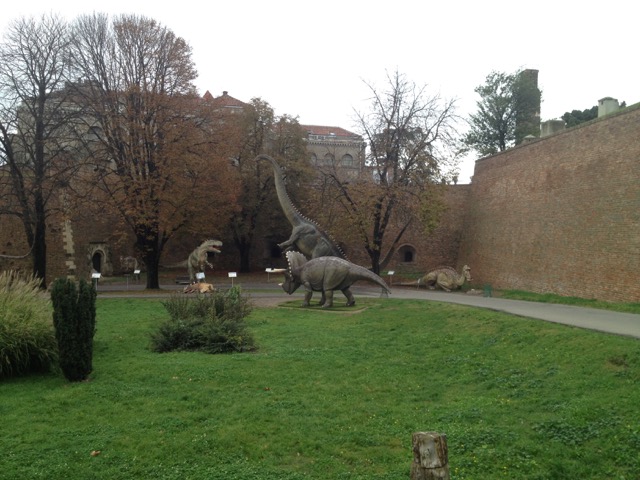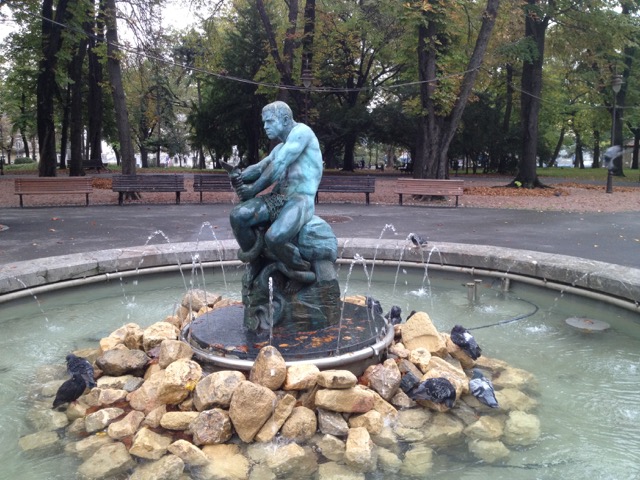 We wandered the streets and did some people watching.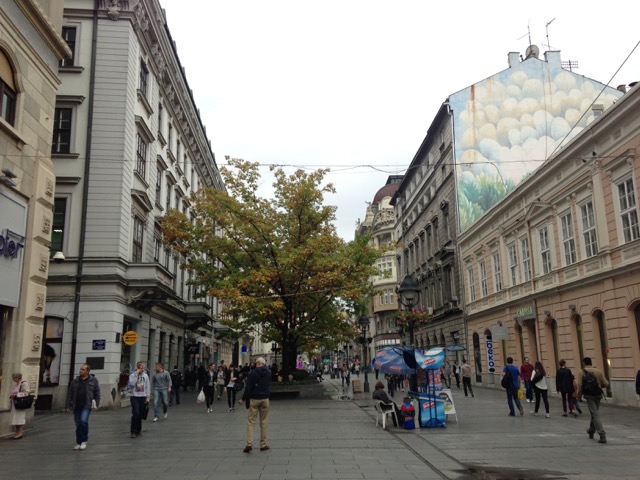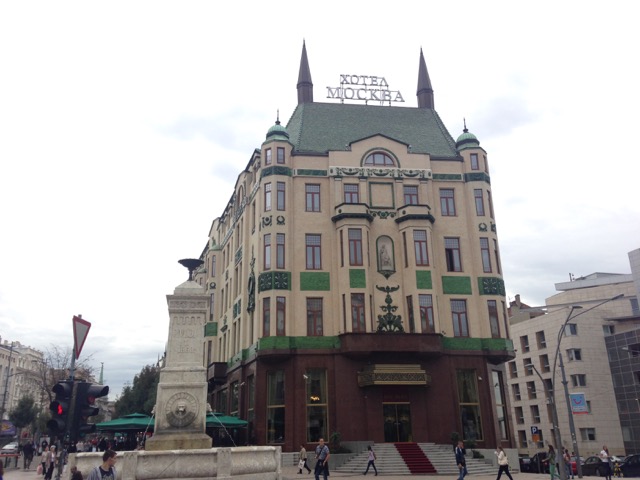 We stopped for a filling lunch at a restaurant serving traditional Serbian food.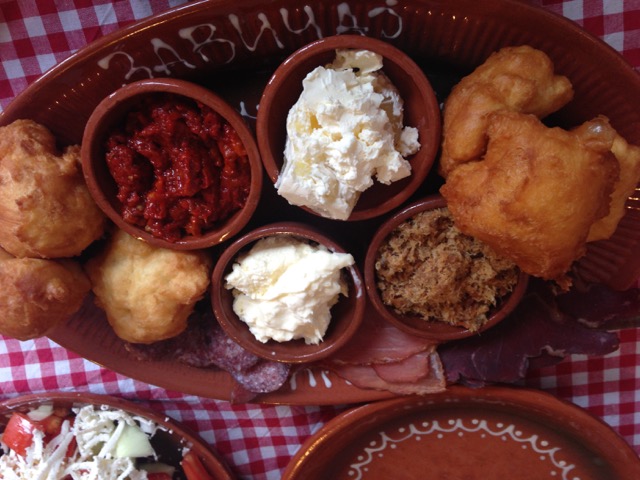 Then we retrieved our backpacks from our hostel and took a crowded bus to the Church of Saint Sava. It is one of the largest Orthodox churches in the world, and is also one of the ten largest church buildings in the world. Intriguingly, construction began on the church in 1935 and it is still not complete. It was so strange to stand inside the stark, cavernous building.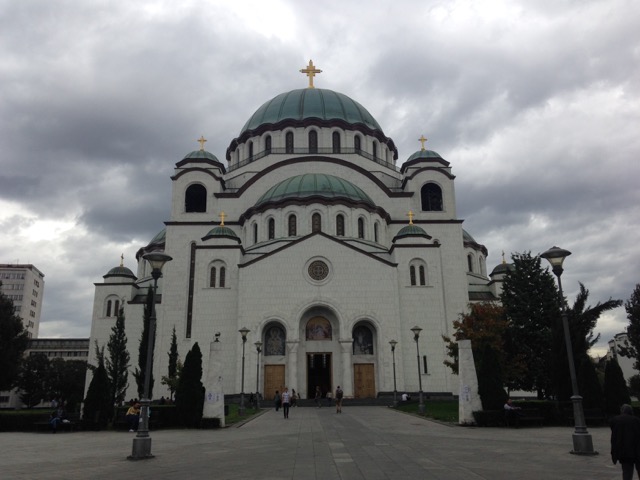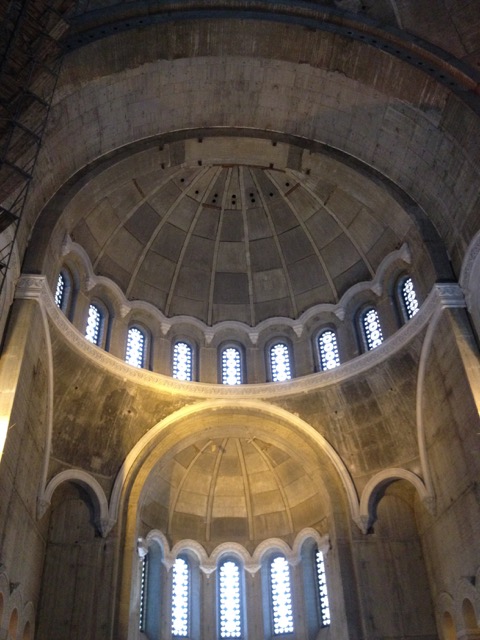 When we finished with the church, we boarded another bus and headed to the airport to fly to Stuttgart.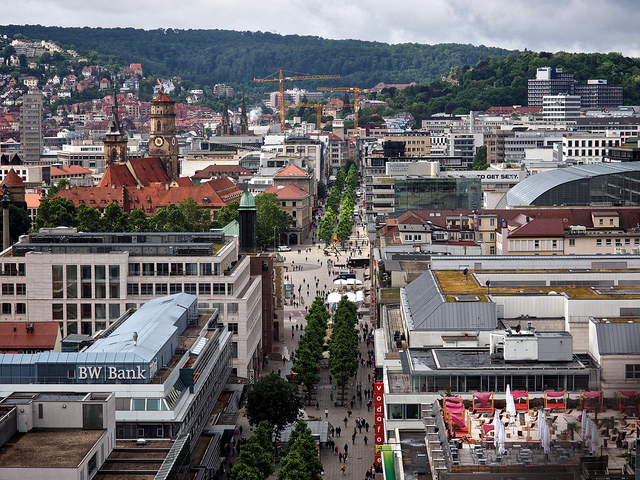 In Stuttgart, we stayed with a friend we had made while on our Namibian camping safari. It was so fun to see her, and she was such a fantastic hostess! We stayed up late, chatting and drinking wine, and she generously let us sleep in her comfortable bed. In the morning, she set out an incredible spread of special white sausages with sweet mustard, pretzels, cheese, meats, breads, and cereals, and even offered to cook us eggs! We had such a lovely time with her.1
Unfortunately, we didn't have much time to see Stuttgart – we arrived after dark and were boarding a train around midday to continue on to Dusseldorf.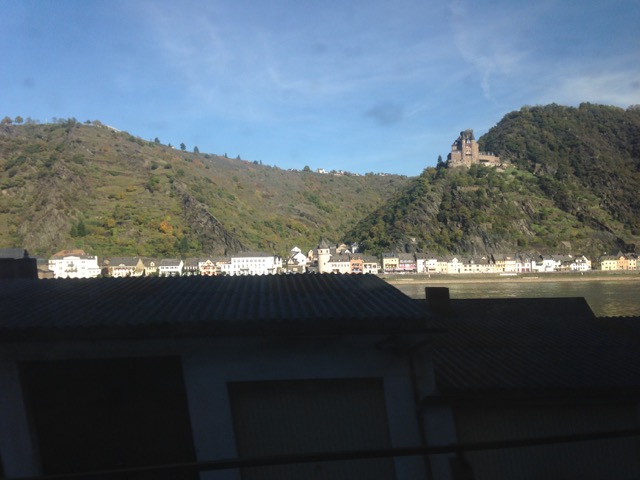 In Dusseldorf, we grabbed sandwiches at the train station and set out to enjoy the lovely afternoon.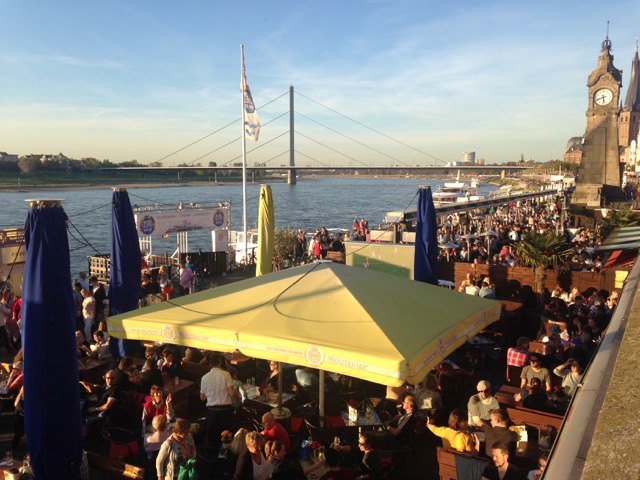 We then proceeded to spend most of our evening trying out different varieties of altbier, a type of beer that originated in Dusseldorf. We tested them first at a sprawling outdoor operation, and then at a busy indoor bar, before moving to a garden-like bar.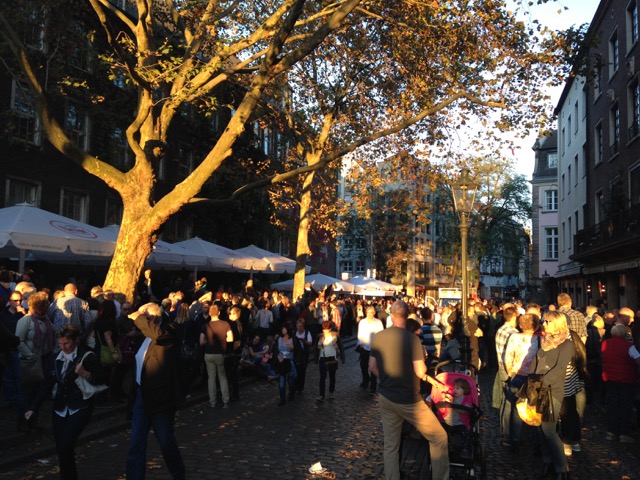 Eventually, we settled at a restaurant recommended to us by a friend who lives in Dusseldorf (who unfortunately happened to be out of town during our stopover) for some schnitzel and more altbier.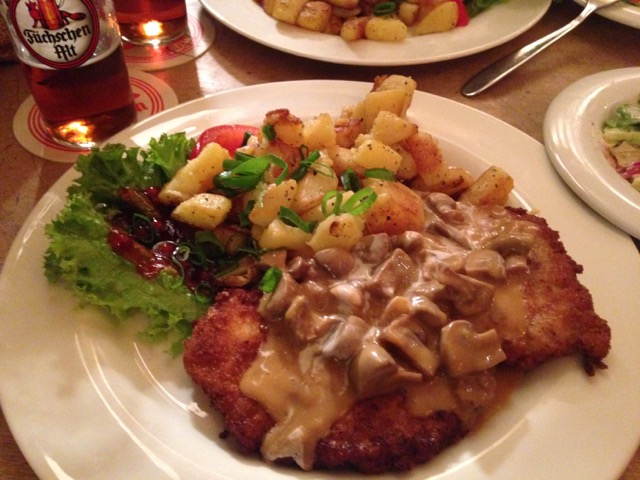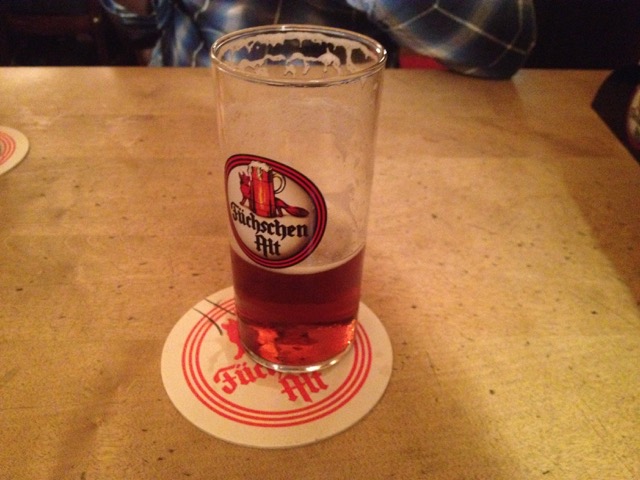 The next morning, we got up very early to make our 6:12 a.m. train to Paris!
Where We Stayed:
☆ Diablo Hostel, Belgrade. Four goats. Quirky little hostel in a vibrant part of town. Friendly staff, funny signs. Our room was tiny but tidy.
☆ Leonardo Hotel, Dusseldorf. Three goats. Conveniently located near the train station. Pros included free fruit to take along on our early morning train ride, cons included the television suddenly turning on in the middle of the night.
Where We Ate/Drank:
☆ Mustache Bar, Belgrade. Funky, outdoor/indoor space.
☆ Tezza, Belgrade. Convenient location for breakfast across the street from Diablo Hostel. Bread was delicious.
☆ Zavicaj Restaurant, Belgrade. Filling lunch of beer, salad, bread, and a mixture of appetizers including smoked meats and cheeses.
☆ Fuechschen Alt, Dusseldorf. Fun, vibrant place to eat and drink. Waitstaff is patient with non-German speaking Americans.
---
1 Confidential to our Stuttgart friend: Thank you so much for hosting us! Come stay with us if you are in America – although we probably won't be able to match that breakfast!